Changing the Culture of Aging in the 21st Century
Sept. 1, 2020
Online
Conference
Rachel Neal of PCU and Jim Kinsey of Planetree International talk about engaging in dementia friendly communities.
Rachel Neal of PCU and Jim Kinsey of Planetree International will be presenting on engaging in dementia friendly communities.
Speaking Engagement Topic: Engaging in Dementia Friendly Communities
Speaker(s): Rachel Neal & Jim Kinsey
Date: September 1st
Time: 10:45 am - 11:45 am CDT
Location/Room: A2
Description of session/event:
There are 50 million people living in our world with dementia. Many of them are living in our communities and accessing businesses and services to complete activities of daily living to remain independent within their community. With the population of people who are diagnosed with dementia only expected to rise, it is important we learn how to best support these individuals through dementia-friendly culture and design changes. In this session, the presenters will provide practical ways to inform dementia inclusive environments, and provide a look into what it's like to live with dementia in the community.

---
Planetree International was started by a patient in 1978. To date, Planetree has partnered with more than 700 healthcare organizations across the continuum of care in 27 countries to implement person centred quality improvement approaches.
Since 2019 we have worked together to provide training and consulting across North America, specializing in person centred dementia care.
People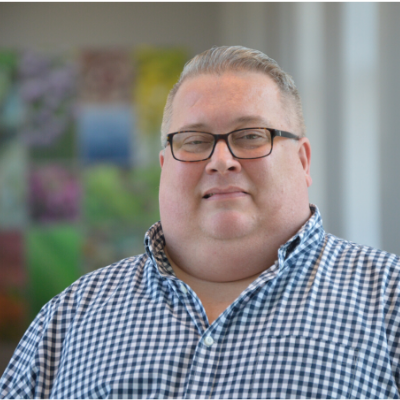 Jim Kinsey
Vice President of Engagement Strategies, Planetree International
Jim Kinsey is the Vice President of Engagement Strategies at Planetree International, a not-for-profit organization that provides education and information in a collaborative community of healthcare organizations, facilitating efforts to create person-centered care in healing environments. In his role, Jim is responsible for coaching and directing organizations to implement the Planetree Framework of person-centered care. He specializes in complex healthcare system implementation, long-term care environments and other post-acute environments. Jim is a strong advocate for reducing/eliminating biased care and enhancing the skills of professionals in the field of aging. He started in healthcare as a nursing assistant, later attending nursing school and has worked in a variety of settings including high risk acute care, sub-acute and long-term care. He is a co-author of Planetree's Long Term Care Improvement Guide, co-authored and served as content reviewer for Managing the Long-Term Care Facility: Practical Approaches to Providing Quality Care First Edition, (Perley, Editor). He is a sought-after speaker and educator for topics associated with person-centered care implementation and has created and implemented comprehensive staff, physician and leadership training curricula for Planetree.