Aromatherapy: My Beginning
In this day and age of our busy lives, schedules, kids, sports, work and trying to get time to exercise too, it makes sense to make things as easy as possible. Not to mention the fact that the old expression means "getting back to basics" in our busy lives really means just that.
My own health was suffering in the previous position, with all the toxins and chemicals in the building, to make the change and look in another direction. My health was leading me to venture in other directions as I wasn't getting the answers with traditional medicine that we now know. So, I sought out "natural health care". Naturopathic practitioners and essential oils started me in the healing process.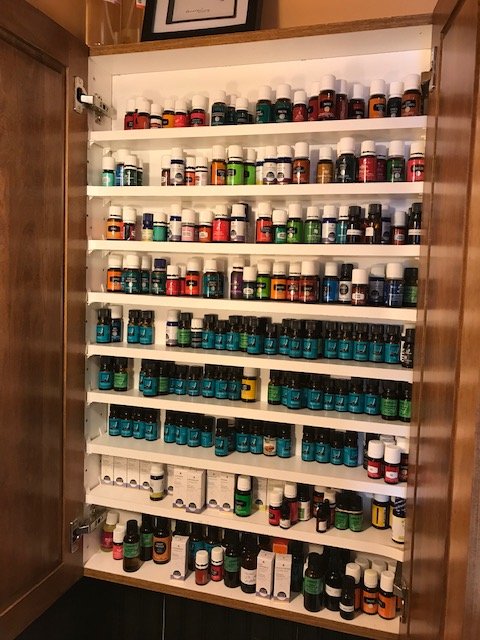 Amazingly, within a short period of time I began the healing process. I was astounded at how easy it was and how much better I felt.
A career change in my life lead me to this new direction. Leaving the security of the "known" of health care and pediatrics and following a pathway on the other end of the spectrum to Nursing Home Care. Not working in Nursing Homes previously, I was a bit apprehensive about how I was going to manage but in a very short time realized I fit in. I loved talking with the residents of the villa, the staff and the family members.
With the new-found enjoyment of working with the residents I also noted that there was a lag in their care, not with the nursing staff, but with the natural part of their care. I wanted to help the residents with some of the anxiety, insomnia and restlessness they routinely suffered with but without the aid of "medications".
I approached my Executive Director and Director of Nursing with the idea. They were all for it. I started researching oils, trying to contact consultants and other nursing homes to help with the process. To my utter dismay I discovered there really wasn't that much out there in our area or surrounding areas. I was able to contact a couple Certified Aromatherapists, but they were not interested in acting as consultants with me on this particular endeavour. One of them led me to becoming a Certified Aromatherapy Health Practitioner myself. So began my 2-year journey.
Along the way, with hard work and determination, we have developed our own Nursing Home policies, protocols and procedures. We have successfully implemented a diffuser project with select nursing home residents who have benefited from the essential oils.
We have had some struggles with staff, because after all, change is hard for anyone. We have also enjoyed some astounding results from residents, families and staff. Stories from not sleeping at night, and if sleeping awaking at the slightest sound, to sleeping through the night, every night. Having residents with extreme anxiety quiet within a very short period-of-time, using the oil pads, having resident with restlessness finally have some relief. The stories from family members who say they are amazed at the difference in the mental clarity of their loved ones from just using the essential oil diffuser, the insomnia, the anxiety and pain.
I have achieved my goal of becoming a Certified Health Practitioner but it is also a continuing and on-going journey.
I am looking forward to growing and yes, changing, our direction, for the benefit of the residents and family members to the benefit of the staff. Reaching out to the Nursing Homes and long-term care facilities with great hope and aspirations to make the change for the better for all.
With change comes change and I have discovered that sometimes our lives lead us in new directions, it is change but sometimes, even I have to admit, it can be for the better.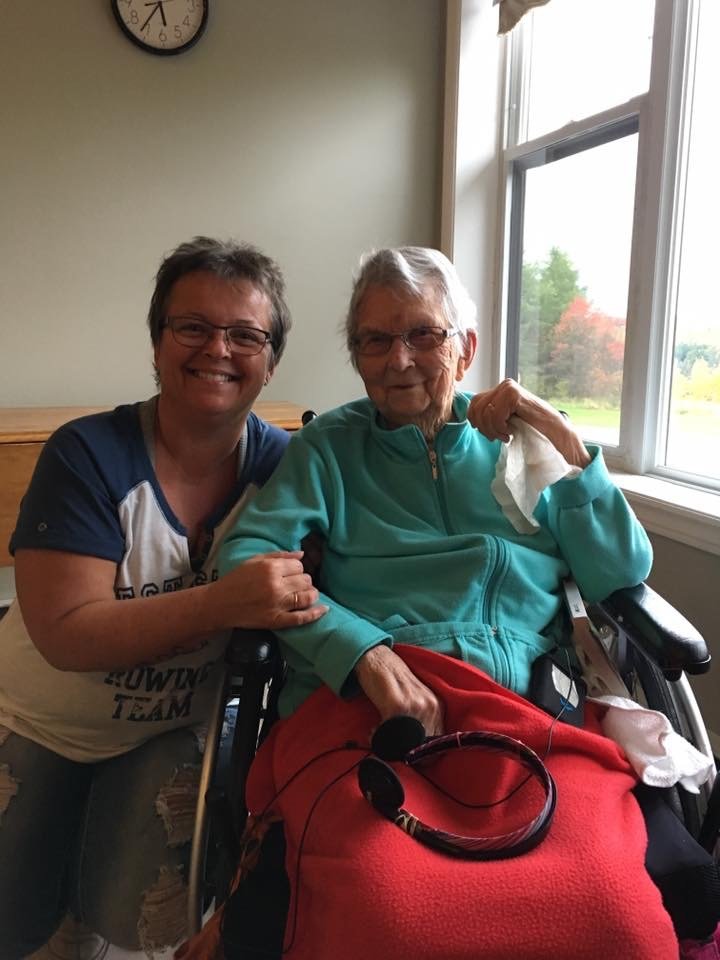 About the author, Denice Dorcas:
Denice Dorcas is a Certified Aromatherapy Health Practitioner with over 4 years experience in aromatherapy. Denice has studied with JoyessenceAromatherapy Centre Inc. in Ontario with world renowned expert Joy Watson, who has over 25 years experience in the field. Through her work in the long term care setting, Denice believed there would be a true benefit to bringing aromatherapy to the Nashwaak Villa nursing home. Discovering there were no consultants available in the New Brunswick area lead her to becoming certified herself. Her belief in the use of aromatherapy in long term care has lead her to create this workshop in hopes that more nursing homes will be able to offer similar programs in the future.
Denice can be reached at lighthousenbeaches@hotmail.com for business inquiries.
#essentialoils #denicedorcas #joyessencearomatherapy #joywatson #longtermcare #newbrunswick #personcentredapproach #personcentredcare #aromatherapyhealthpractitioner #nursinghome #nashwaakvilla #restlessness #benefitsofessentialoils