A better world for those affected by dementia.
We exist to improve the quality of life for people living with dementia, their loved ones, and care professionals through training and consulting by embedding much needed person centred values and skills in care.
Our story
Person Centred Universe was founded in 2013 by Ashley King and Daphne Noonan, two long term care industry veterans. Ashley is the Executive Director of Kenneth E. Spencer Memorial Home. Daphne is the Executive Director of Nashwaak Villa, an award winning nursing home providing excellence in care following the Planetree philosophy of person centred care.
Ashley and Daphne apply their background in gerontology, work and personal experience, as well as a narrative lens to care to ensure the best possible quality of life for people living with dementia. In 2019, Person Centred Universe partnered with Planetree International as experts in person centred dementia care.
Team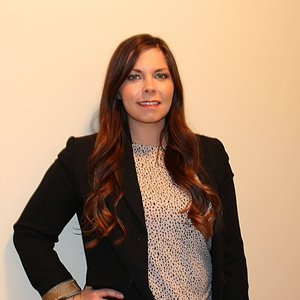 Ashley King
Co-founder
Ashley first became interested in the field of aging as she was providing care for her grandmother at home. As a member of the healthcare sector and as well an entrepreneur, she strongly advocates for person centred and holistic approaches in the aging-care field. Ashley has experience in both the community health and long term care sectors, and as such, has developed a love of educating and empowering people to develop and lead in their own scope of practice. She has learned, practiced, and taught the benefits of a therapeutic approach to care and has helped to develop resources on holistic practices to promote wellbeing and engagement in long term care.
She has developed a number training programs on the use of individualized music in care, Snoezelen Room, Dementia Care Mapping, the use of Music in Narrative, and the benefits using a Therapeutic Recreation model in care. As a complement to her undergraduate degree in Gerontology from St. Thomas University, Ashley has instructed the Therapeutic Activity Professionals' Course. She also holds a certificate from the NCCDP in Dementia Care Practitioning, is an educator of the Dementia: Understanding the Journey curriculum, and, most notably, has obtained a Dementia Care Mapping Certification from Bradford University in the UK.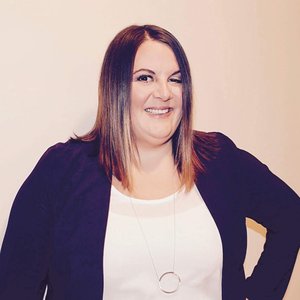 Daphne Noonan
Co-founder
Daphne is extremely passionate about working in the field of aging and more specifically in contributing to the process of enabling older adults to grow old with dignity and honor. Having worked in the long-term care field and specializing in Therapeutic Recreation since 2003, Daphne has developed knowledge and skills on how to research, develop, implement, and evaluate initiatives to enhance Person Centred care. She has provided frequent leadership to long-term care homes and community agencies throughout New Brunswick and beyond on the topic of Narrative Care and other holistically-focused programs. Daphne has developed a deep passion for issues related to dementia, and has harnessed this interest through her involvement in the Alzheimer's Society Federation in Canada, both at the national and provincial level. In addition, she has recently complemented her knowledge base in dementia care through training in Dementia Care Mapping at Bradford University in the UK. She hold a Bachelor of Arts degree in Gerontology, a diploma in Health Sciences specializing in Therapeutic Recreation, as well as a Masters Degree in Adult Education.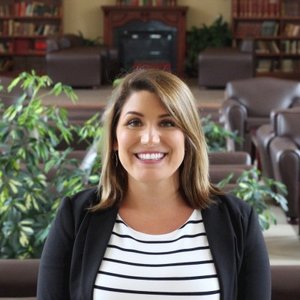 Rachel Neal
Programs Coordinator
Rachel is a dedicated individual who takes great pride in providing compassionate care for the aging community. Caring for her grandparents first ignited her desire to pursue a career in the field of gerontology and to working with older adults living with Alzheimer's and dementia. In addition to obtaining her Bachelor of Arts degree in Gerontology from St. Thomas University, she has obtained a certificate from the University of Graz in Austria in a seminar on Aging and the Life Course. Rachel has worked in several roles within regional care facilities and after graduation as an activity coordinator in an adult day program as well as in an assisted living facility in the Fredericton area. In her spare time she volunteers as a committee member with the Alzheimer's Society of New Brunswick's Memory Cafe program. Rachel sees the growing need for enhanced services within this field and is passionate about being a part of the effort to provide services that greater meet the needs of older adults in our community.
Partners
Planetree International Inc.
Planetree International was started by a patient in 1978. To date, Planetree has partnered with more than 700 healthcare organizations across the continuum of care in 27 countries to implement person centred quality improvement approaches.
Since 2019 we have worked together to provide training and consulting across North America, specializing in person centred dementia care.
Lifelong Inspiration
Lifelong Inspiration, a Dutch agency specializing in person centred solutions, are supporting us with our ongoing digital and business evolution, helping to ensure that at each stage of our journey the right choices are made and that ideas are implemented well.
We support the adoption of the Lifelong Inspiration Initiative, True Doors - door decals for people with dementia living residential in long term care.
Halifax Chamber of Commerce
In partnership with the Halifax Chamber of commerce and with the help of the Nova Scotia Age Friendly Communities Program, we provide a five-part education series to organizations interested in creating an inclusive environment for people living with dementia.